TG/TV and Cross Dressing TG/TV and Cross Dressing TG/TV and Cross Dressing
Information
Based in Todmorden, theHOTWAXroom.com is a home studio salon specialising in male and female full body waxing.
Allowing clients to experience smooth, hair-free skin for weeks, I provide treatments with a high level of professionalism. With the flexibility to book appointments late evenings for busy clients plus weekend and the usual 9.30 to 5pm service times.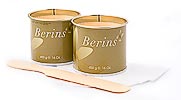 I use Berins wax products renowned in the USA for it's exceptional quality of pre and post waxing products, the finest products for the job which are gentle on the skin and leave very little or no redness at all.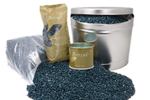 Jen recommends PFB VANISH
ingrown hair treatment
- a unique roll-on gel formulated specifically for ingrown hairs and
razor rash
or razor bumps resulting from shaving, waxing, electrolysis and laser hair removal.




PFB Vanish
is the finest ingrown hair treatment available. PFB Vanish is unbeatable for ingrown hair, razor rash and many other problems related to post hair removal. So much more than a treatment for ingrown hairs, PFB Vanish is great for spots, pimples and mild acne. Works like magic on bikini lines, have a great brazilian wax with no bumps! Have a perfect bikini line, without ingrown hair and bumps with PFB Vanish! Guys, no more redness on the neck area after shaving, PFB is fantastic for both men and women!

How it works:
PFB Vanish has an anti inflammatory, anti bacterial and antiseptic action (great for spots!) so PFB is immediately soothing on ingrown hairs. PFB also contains gentle exfolliants that lift ingrown hair quickly to the surface, as well as clearing dead skin cells and blocked pores. After using PFB skin looks and feels great!

I am happy to provide waxing services to the TG/TV and Cross Dressing communities.
Clients visiting my studio can be assured of absolute confidentiality and professionalism.